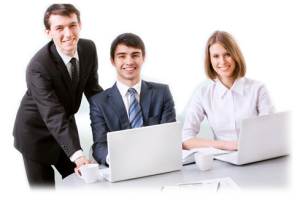 Once you have found the Virtual Assistant or company that is right for you, go ahead and hire them so you can get back to doing what you need to do to grow your business. Don't expect things to be perfect right out of the gate. You'll need to go in with realistic expectations.
When you hire your Virtual Assistant make sure to address the following:
Reiterate the project: This is one time when it is okay to sound like a broken record.  Repeat the scope of the project (preferably in writing) so both parties are on the same page.
Billing: In order to avoid any "surprises," you need to address how you will be billed by your Virtual Assistant (i.e. hourly or project). Have an understanding if they bill in minute increments or a minimum of an hour, etc.
Agreement: Review the agreement that the Virtual Assistant sends you and return it in a timely manner so services can commence. Likewise, if you have a confidentiality agreement you want your Virtual Assistant to sign, send it to them as soon as possible.
Deadline: Make sure you inform your Virtual Assistant of when the task(s) needs to be completed.  Set realistic deadlines.
Status Updates: Determine how frequent you will need to communicate with each other (i.e. how and when would you like to be updated on the status of your project).
Payment: Pay your Virtual Assistant according to the agreed upon method outlined in the agreement (i.e. credit card, check, PayPal, direct deposit, etc.).