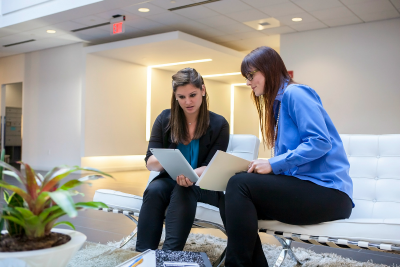 The term Virtual Assistant is being used now more than ever before but there still seems to be a little confusion about the difference between a Virtual Assistant or a traditional employee. I think that there is a place in this world for the two to co-exist. Not every situation calls for virtual support or a company employee. In this article, I want to share with you some of the major differences between the two and give you some examples that will help you decide which one you need and which one will give you the biggest bang for your buck.
The Virtual Assistant
A virtual assistant is typically a small business owner or freelance contractor that provides support to companies or busy individuals. A virtual assistant:
Works own schedule
Provides own equipment
Responsible for paying their own taxes
In control of the type of work or projects accepted
Handles own training and certifications
Clients only pay for time actually worked
The Traditional Employee
Works a schedule provided by the employer
Often works using equipment provided by the employer
Often gets benefits like healthcare, 401k plans, vacation time, etc.
Paid for set amount of hours or on a salary compensation scale
The Big Picture
Virtual assistants are a great partner if you are a small business owner or entrepreneur working on a small budget only needing occasional support or very specialized skills periodically. Virtual assistants often require little to no training so they can get the work done almost immediately after you retain them.
A traditional employee may be a better option for you if you require ongoing onsite support and you need the work closely supervised. Employees are also better suited for companies that have a healthier budget and can comfortably afford providing benefits and perks.
What type of work can be outsourced to a virtual assistant?
Virtual assistants all come with their own special skills and niches. You'll need to do some research to see which one is the best fit for you. The work you submit to your virtual assistant will really depend on their service offerings and expertise. For example, if your VA is an administrative expert, you can submit tasks like organizing your virtual files stored in places like Dropbox, Google Drive, etc. or maybe even managing your online calendar. If your VA is tech savvy, you may want to outsource your website maintenance tasks. There are virtual assistants out there for almost every industry so it shouldn't be hard to find one that's the perfect addition to your team.
If you have anything to add, I'd love to get your input in the comments section below. If you've been thinking about using a virtual assistant and you're straddling the fence, give me a call at 866-874-3647 and I'll help you get better clarity.